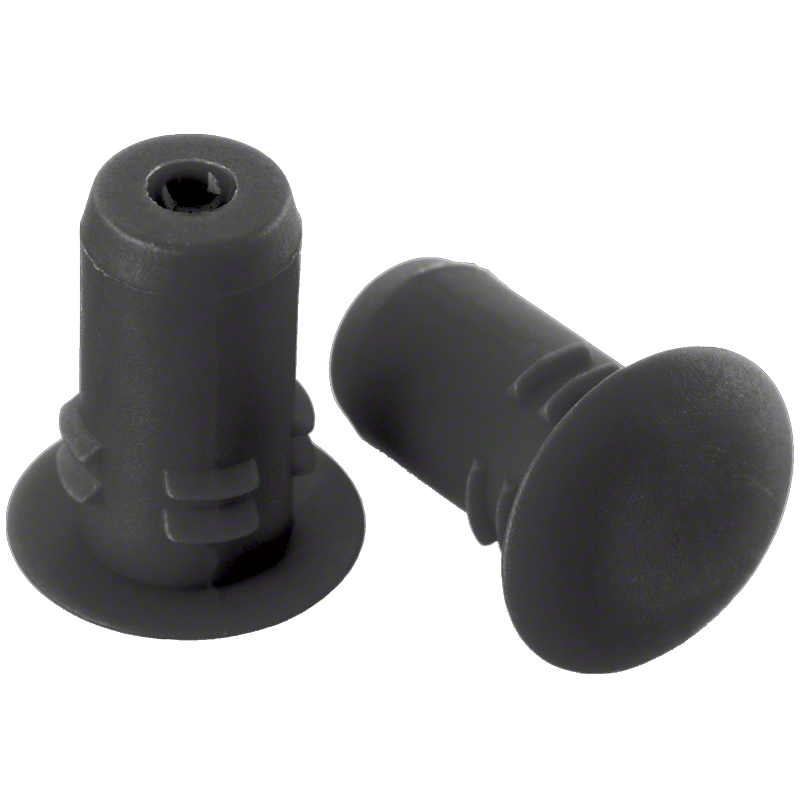 Tristar Americas would like to introduce you to the low frequency RFID tags that enable improved tracking of plastic waste bins and containers
Automated waste management tracking with industrial RFID tags accelerates logistics and waste management processes, and enables pay-as-you-throw and recycling incentive programs, while eliminating error-prone and expensive manual data collection methods historically used for these systems.
The durable HID Global Industrial RFID Plug Tag transponder housing protects embedded electronics, delivering reliable performance in harsh waste management and logistics environments. Each tag is completely waterproof, and consistently readable, even when temperatures dip to -13° F (-20° C) or rise to 185° F (85° C). Ridges around the shaft ensure that the RFID tag inserts easily and is locked securely into place, preventing tag loss or removal in the field.
For metallic containers, the HID IN Tag™ and InLine™ Tag families include waste management RFID tags that deliver consistent, reliable performance when mounted on metal. In addition, these lines include high frequency and UHF chip options with available read-write memory up to 2048 bits.
For standard plastic household bins (DIN 30745), the HID Bin Tag is available in LF (Unique, FDX-B or HDX), HF and UHF versions.
Key Features
Easily integrated, yet tamper resistant – inserts securely into standard pre-drilled holes in waste bins and containers.
Sturdy – resistant to liquids, thermal fluctuation, vibration and shock.
Unsurpassed quality – fully automated HID RFID tag manufacturing with direct-bonding technology ensure dependable performance.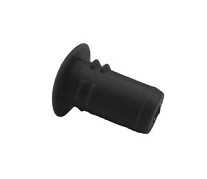 HID Plug Tag transponders enable the cost-effective tagging of plastic residential, commercial and industrial waste containers for tracking usage via radio frequency identification (RFID).
PRODUCT DETAILS (for the FDX-b chiptype version)
Operating Frequency: 134.2 kHz ± 6
Chip Type: FDX-b
Memory: 128 bit read-only
Reading Distance: Up to 9.8 ft (3 m), on metal
Dimensions: Ø 0.35 x 0.75 in, cap Ø 0.59 in (Ø 9 x 19 mm, cap Ø 15 mm)
Mounting Method: Insert into pre-drilled hole
Affixes to: Plastic
Warranty: 7 yearsThe specifications above are for the FDX-b (684921-002). There is also the Unique (601920-001) version. Contact us for further information.
Fields of Application
Automation and manufacturing
■ Perishable produce crates
■ Stock system bins
Waste management
■ Residential, commercial and industrial waste bin tracking
■ Recycling compliance monitoring
■ Improved invoicing and service accuracy
■ Route optimization system
■ Incentive-based waste and recycling programs
We are here to help in your RFID or NFC project, speak with one of our team members to find the best products now! 
business@tristaramericas.com
Drop by our social media channels and stay tuned to the latest of the RFID and NFC market, and Tristar Americas:
Visite nossas redes sociais para se manter atualizado sobre as novidades da Tristar Americas e também do mercado de RFID e NFC:
Visite nuestras redes sociales para mantenerse al día sobre las noticias de Tristar Americas y también del mercado RFID y NFC: 
Facebook Twitter Website LinkedIn
Tristar waits your contact to assist in your RFID or NFC project!
A Tristar espera seu contato para auxiliá-lo no seu projeto RFID ou NFC!
Tristar espera su contacto para ayudarle en su proyecto RFID o NFC!
Tristar Americas Offices Worldwide
São Paulo:
Rua Aureliano Guimarães, 172 – Cj 1107 – São Paulo-SP 05641-030 – Brazil
+55 11 3739 1210
Miami:
1172 South Dixie Hwy Suite 506, Coral Gables-FL 33146 – United States 
+1.305.206-6576
customerservice@tristaramericas.com
 Copyright © 2018 Outfox Tecnologia e Marketing, All rights reserved.
www.outfox.com.br