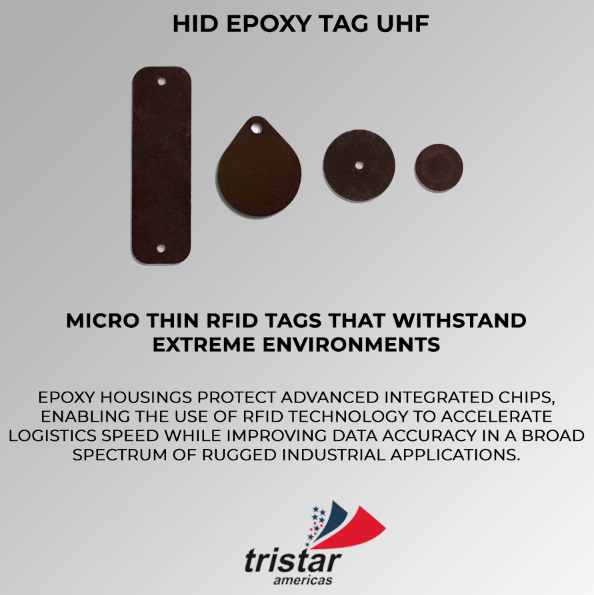 HID Global Epoxy Tag RFID transponders are constructed for optimal performance under harsh conditions. They are resistant to fuels, mineral oils, petroleum and salt mist. They repel moisture – even in high temperature, high pressure washes.
Unrelenting performance despite temperature fluctuations allows Epoxy Tag transponders to adapt to demanding applications. These tags can tolerate repeated autoclaving in medical applications, and plastic injection molding processes for permanent embedding into industrial components, equipment or containers.
Each micro thin Epoxy Tag device has a smooth surface, which may be imprinted with customized visual codes or artwork.
The Epoxy Tag Keyfob features a unique chip that optimizes NFC program security, utility, and ease-of-implementation when deployed with HID Trusted Tag® Services, a cloud-based authentication platform that adds a non-replicable identity to each interaction.
Key Features
Durable – resists moisture, oils, petroleum; tolerates mechanical vibration and shock
Thermally stable – withstands exposure to temperatures from -40° F to 284° F (-40° to 140° C)
Surface printable – enables tags scannable by both RFID and visual ID readers