HID Global® SlimFlex™ RFID tags are among the most advanced general purpose flexible tags available. The unique thermoplastic elastomer (TPE) housings – made from the same materials used worldwide to manufacture automobile pipes and hoses – tolerate repeated bending or torsion, while maintaining excellent performance characteristics.

HID's tags are a synonym for quality and we all know it, but on this post, we would like to focus on the differences between some of the SlimFlex tags.
This particular tag has multiple models, on the picture that illustrates this post we can see 7 of them.
Let's talk about the SlimFlex Washer tag for a moment. The SlimFlex Tag Washer has been designed with one reinforced hole to rivet it. This version is ideal whenever a SlimFlex tag shall be fixed with a single rivet to hang down from metal bars or be placed on a hook.
If you want to know more about it click here
---
Now, onto the SlimFlex Laundry Tag. Each of this tag withstands chemical exposure and high temperature. This small, flexible white strip can be discreetly sewn into the hem of clothing unnoticeable to users during everyday operations. SlimFlex Laundry tags enable automated sorting, inventory and accounting for commercial cleaners.
If you want to get to know more about the Laundry Tag you can click here
---
And last but not least we have the SlimFlex Standard Tag. On the last email we sent about one of this tag there was a little mistake, the photos got swapped and everything else on the email was about the standard model but not the photos; for that, we are sorry. So without further ado, this is the HID's SlimFlex Standard Tag:


Standard SlimFlex Tag attach snugly to round or irregular surfaces, such as cylindrical containers, plastic pipes, helmets or even trees. These tags conform to surface contours, and can be securely attached with cable ties, industrial adhesives, rivets or screws.
Click here to read more about it.
We are here to help in your RFID or NFC project, speak with one of our team members to find the best products now!
business@tristaramericas.com
Drop by our social media channels and stay tuned to the latest of the RFID and NFC market, and Tristar Americas:
Visite nossas redes sociais para se manter atualizado sobre as novidades da Tristar Americas e também do mercado de RFID e NFC:
Visite nuestras redes sociales para mantenerse al día sobre las noticias de Tristar Americas y también del mercado RFID y NFC: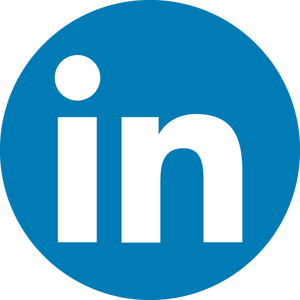 Tristar waits your contact to assist in your RFID or NFC project!
A Tristar espera seu contato para auxiliá-lo no seu projeto RFID ou NFC!
Tristar espera su contacto para ayudarle en su proyecto RFID o NFC!