We would like to present you to Smartrac's tag that has been specially designed for rough environmental conditions in the laundry management industry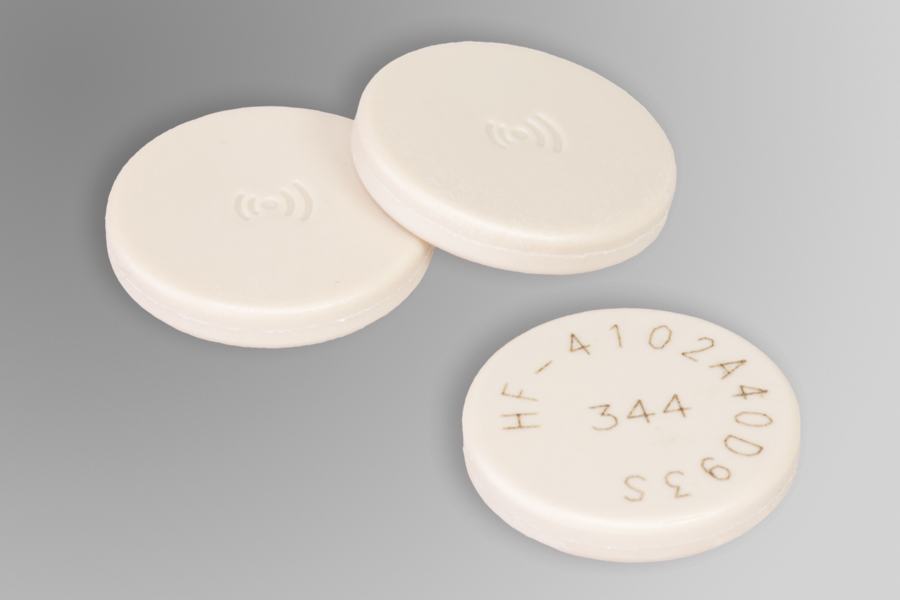 The size and performance of the RFID tag meet industry requirements to speed up inventory processes for hotels, hospitals and other institutions. This small tag supports an enhanced garment classification and can contribute to the efficient usage of water and energy.
The SMARTRAC LAUNDRY TAG with its robust PPS housing material withstands water immersion, high temperatures up to 200°C, pressure and chemicals. Equipped with an anti-collision feature, the tag can be read simultaneously when tagged garments are stacked closely together in piles. As small form factor its offers excellent performance and a superior read distance of up to 70mm within the HF frequency band. It can be easily and invisibly sewn into linen sheets, garments and other laundry items.
By complying with all relevant industry standards (ISO 18000-3, ISO 15693) and passing broad and strict quality tests for temperature, humidity and pressure resistance, LAUNDRY TAG is set to become the benchmark RFID tag in wet industry segments.         
PRODUCT DETAILS
---
Operating Frequency: 13.56 MHz (EU, US, JP)
Integrated Circuit (IC): EM4033 DFN
Size: Ø 16.1 mm / 0.63 in (thickness Ø 2.9 mm / 0.11 in)
Quality Assurance: 100% performance tested
Operating Temperatures: -30° to +85°C / -22° to 185°F
Material: PPS Natural Beige Color
Fields of Application
Application Area
■ Laundry market
We are here to help in your RFID or NFC project, speak with one of our team members to find the best products now! 
business@tristaramericas.com
Drop by our social media channels and stay tuned to the latest of the RFID and NFC market, and Tristar Americas:
Visite nossas redes sociais para se manter atualizado sobre as novidades da Tristar Americas e também do mercado de RFID e NFC:
Visite nuestras redes sociales para mantenerse al día sobre las noticias de Tristar Americas y también del mercado RFID y NFC:
Tristar waits your contact to assist in your RFID or NFC project!
A Tristar espera seu contato para auxiliá-lo no seu projeto RFID ou NFC!
Tristar espera su contacto para ayudarle en su proyecto RFID o NFC!